All Dark
All Vegan
All Delicious
Gourmet M is proud to offer our handcrafted chocolate bars, squares, truffles, fudge and halvah – all derived from cocoa grown sustainably in West Africa. Our products are of the highest quality Belgian chocolate, from cocoa beans that are roasted in their shells and then conched for 48 hours.

Handcrafted with love in Carlsbad, California, all our treats are vegan and gluten-friendly.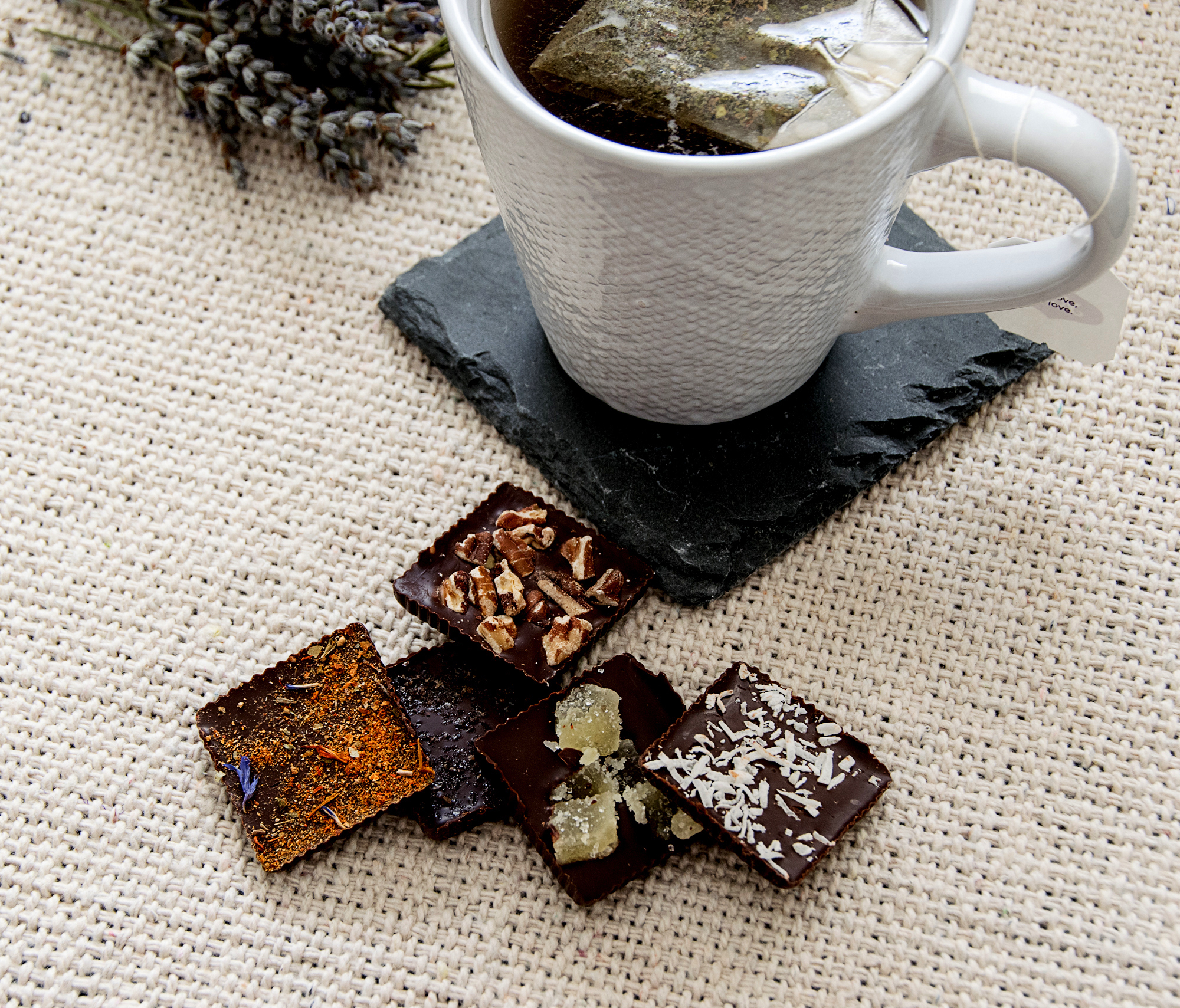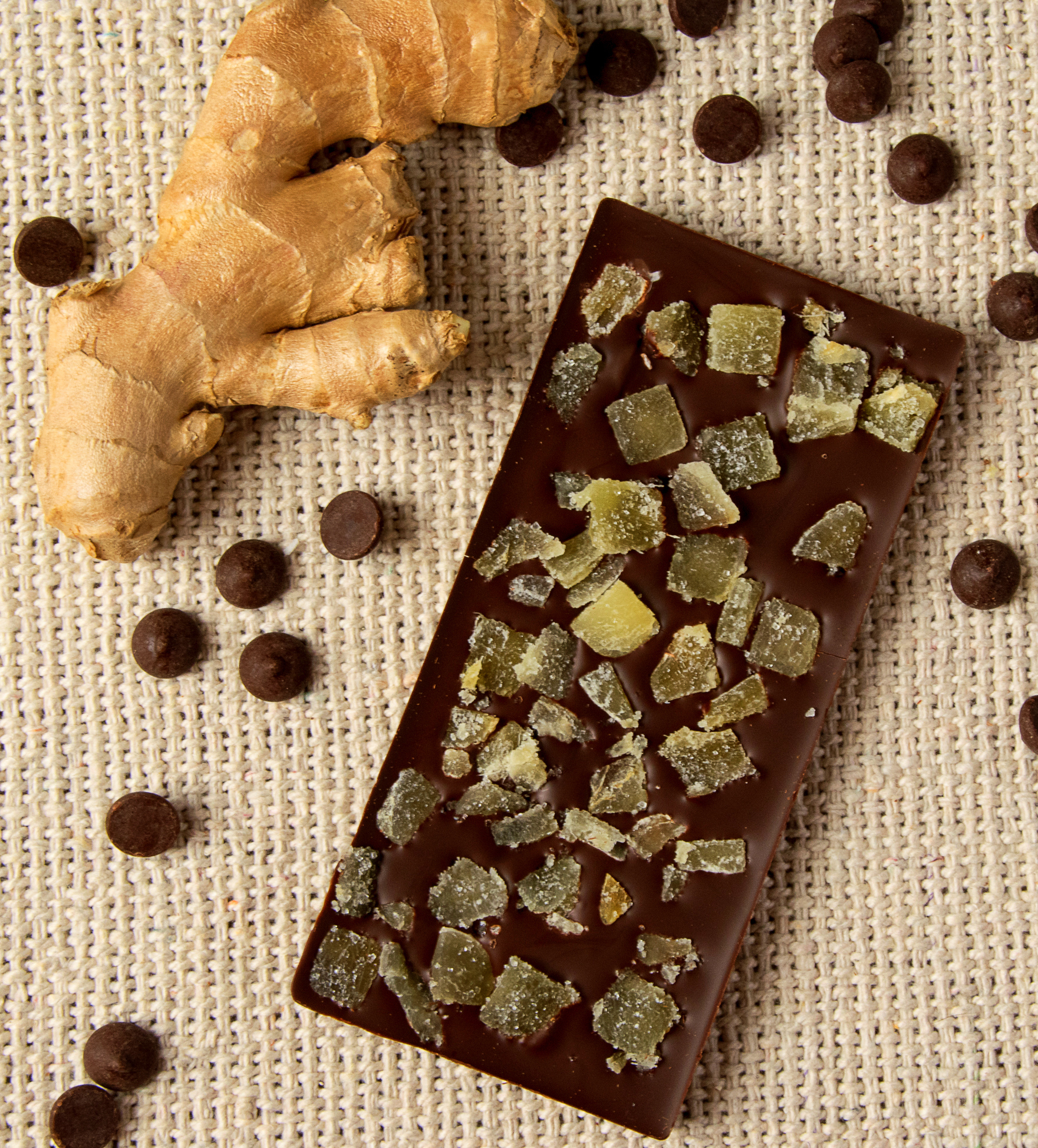 Join us each Sunday from 12 pm - 4 pm at the Solana Beach Farmers' Market and sample our gourmet flavors. We can also arrange to meet by appointment. We are available for corporate events, fundraisers, food and chocolate festivals, and for favors and gifts at weddings, showers and parties.